Back | Up | Forward
Stage 5
Make sure you have your account details to hand (username and password) before continuing on the Internet E-mail Settings page.
Enter your real name (not your username) in the Your Name: box. Enter your email address (generally your username followed by @ followed by your email domain) in the E-mail Address: box.
Change Account Type: to IMAP and enter the IP address of your NetManager as both the Incoming mail server: and Outoing mail server (SMTP):
Enter your network username and password in the Logon Information section.
Click the More Settings... button to open a further window. Do NOT click Next> at this stage.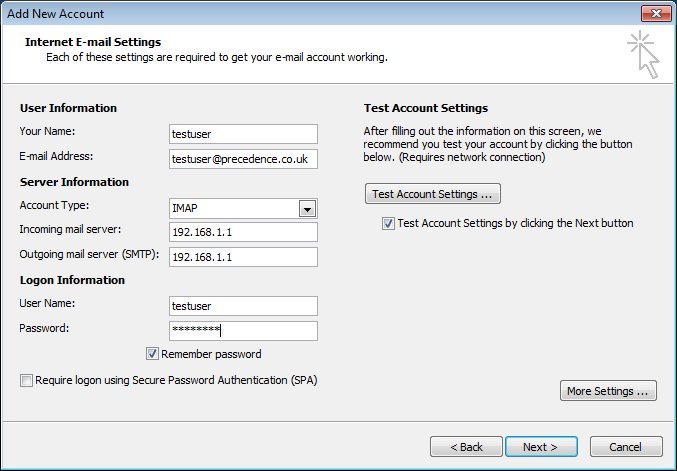 Back | Up | Forward