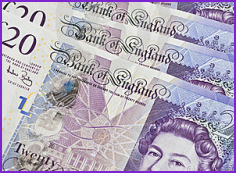 Money is especially tight in these times of austerity
Managing ICT Budgets: Overview
In the current stormy financial climate, getting more value out of your school budget is going to be a future priority.
You may wish to consider the following questions:
Do you have a refresh programme planned to replace older PCs and servers?
How likely is it that your refresh budget could be diverted to other areas forcing you to expand the life of your existing workstations?
How much are you currently spending, per annum, on ICT support?
Have you researched consolidating your support contracts?
How do you work with school governors on their expectations of ICT spend?
The Solution
Precedence Technologies can:
Assist you with drawing up a 3-5 year requirements plan for your ICT.
Present you with a plan for submission to the Governors' Financial Meetings.
Offer products that allow you to reduce your management costs.
Offer a comprehensive support contract that is a representation of the time it takes to support you and your school; much less than you would expect.
Provide the option of remote installation. No on-site visit and therefore no transport costs, thus offering you a more cost-effective service.
Supply and install a range of products and services that will reduce your overall expenditure, while providing everything you need to enhance classroom learning.