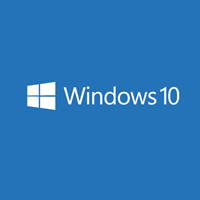 Windows 10 Upgrade, Who is in Control?
Citrix XenDesktop is leading the way to upgrade 350 million devices.
Read more
.
Windows 10 in 10 Minutes:
The Problem
Windows 10 boasts a lot of new features making it easier to access information and applications with a new intuitive interface.
The issue is how to best to deploy it
How do you upgrade across the whole site quickly and without disruption?
How do you test to see if your applications are compatible?
How do you ensure staff and students can familiarise themselves with Windows 10?
Can your IT Team manage the ICT from anywhere?
The Solution
Switch all your clients (even tablets) to Windows 10 in 10 minutes with Citrix XenDesktop. PCs only need a reboot (and if you decide you aren't ready for Windows 10 yet, switch back to XP, 7 or 8.1 with another reboot).
PCs are managed through Citrix Provisioning Services that streams Windows to physical PC workstations.
Roll back the operating system in the event that a patch, application, update or upgrade has not worked just by restarting the workstation.
Teachers can now reset to a clean workstation just by rebooting, solving 99% of PC issues without technical support.
Trial Windows 10 in certain classrooms prior to going live to allow users to experience it.
Deploy the operating system from a centralised server.
Run different versions and types of operating systems, ideally for offering a programming curriculum.
Tablet, Macs and thin-clients just need to open Citrix Receiver to access their desktop.
Customer comments
Liam Griffin, ICT Manager, Woodland Middle School Academy:
I basically came into the school not knowing anything about Citrix or how the clients are managed here. It has been an eye-opener learning provisioning with Precedence, it is so quick and easy. For example, updating all admin machines took minutes and not hours, as it used to.
Starting at a new school is painful as you have to learn how the ICT is connected, how clients are managed, etc. Precedence has been brilliant at getting me up to speed so I became very pro-active much sooner than I expected. My main question was, how did I survive before without provisioning?